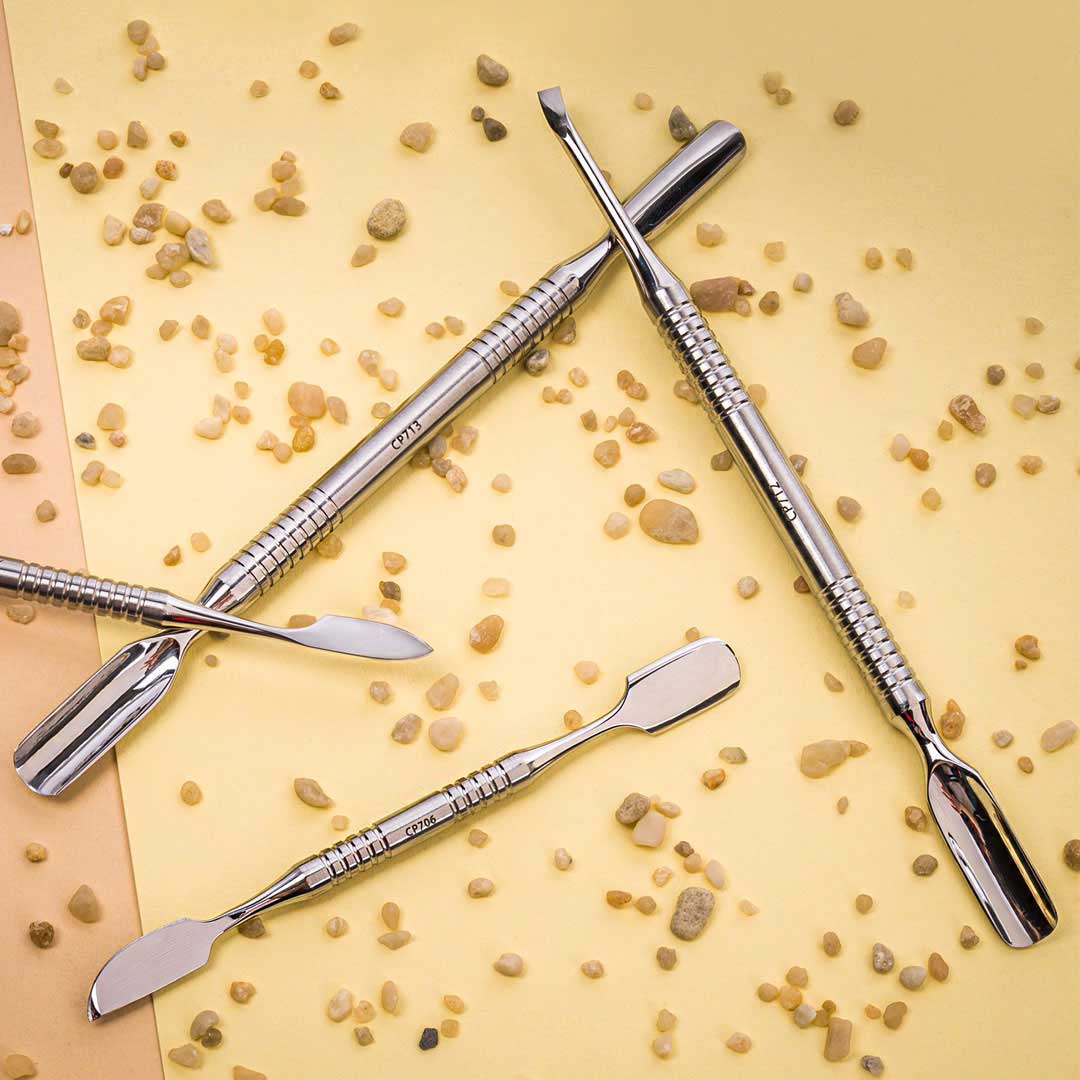 When completing your nail care and styling tools, you cannot forget about the pushers. These multifunctional instruments will be useful not only for removing and removing unwanted cuticles but also for getting rid of the remnants of varnish, gel, or acrylic. Progline pushers are carefully made of high-quality steel.
Non-slip grips with grooves ensure that the tool will lie securely in the hand and will not slip while working.
These features make our cuticle pushers extremely useful accessories during treatments carried out in the salon and at home.
Choose the perfect tool for you from among those we have prepared for you.